O

kay, I lied. I am writing again about my wedding. My very own wedding.
I have to admit, I am a little worried about boring my decorating readers with endless wedding talk, so I have hesitated to write much here. Please tell me when you've had enough.
Since I'm wearing a strapless dress in the end, I've been toying with the idea of a pretty cover-up for evening photos, and possibly for my reception. I've learned that the possibilities are endless. Of course, I cannot find exactly what I'm looking for, but it has been fun looking.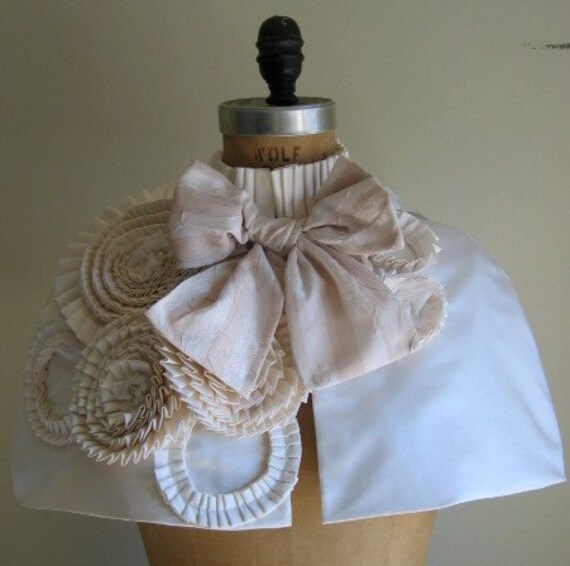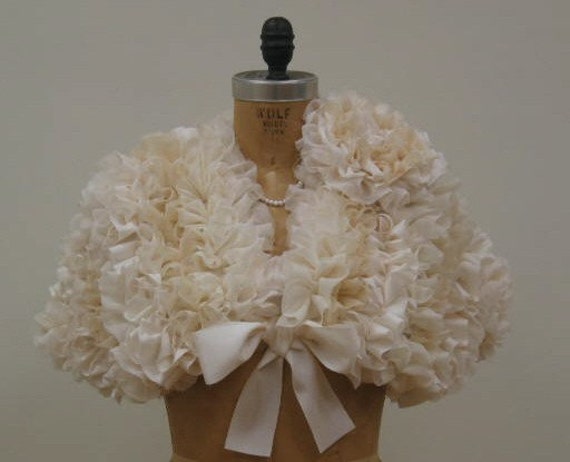 This little vintage jacket isn't my colour but how adorable. It's from saffronvintage on Etsy. I would remove the collar and add a large flower or broach: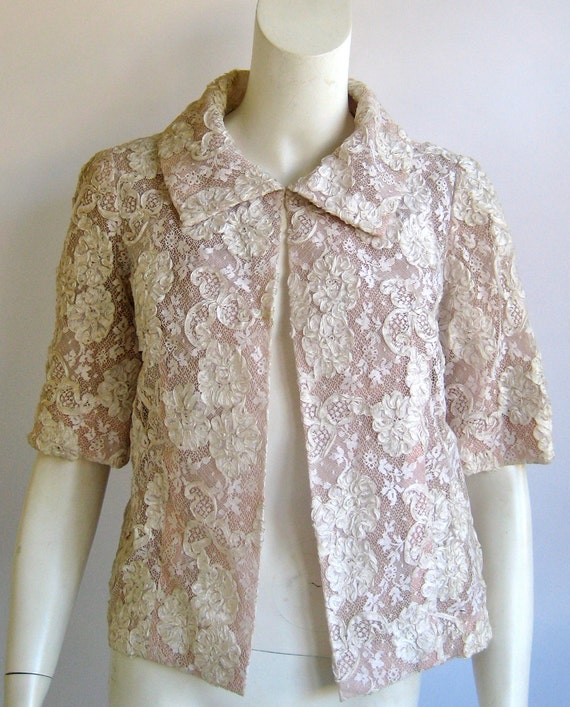 I'm not really a feathers and lace kind of girl (although I wish I were). These two capelets would certainly make me the center of attention. Now, where are my cigarettes and gloves? These beauties are both from ruth milliam on Etsy: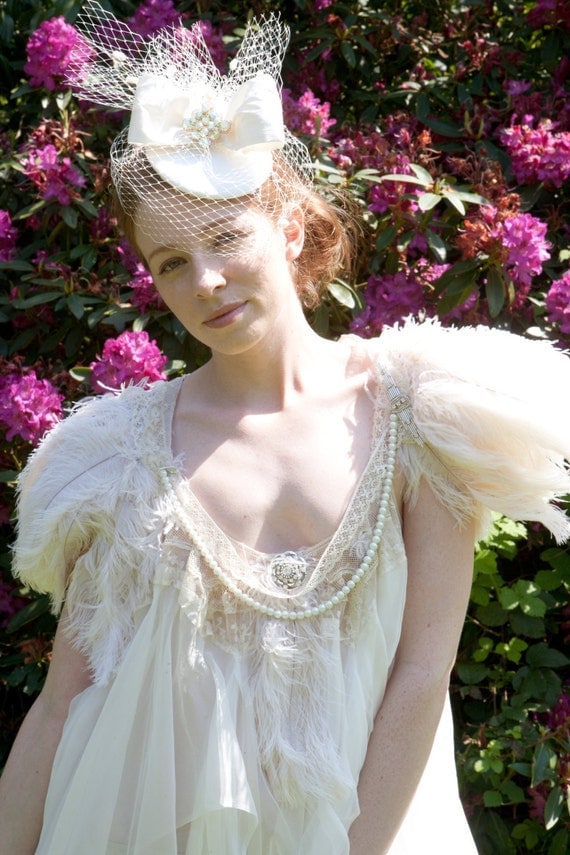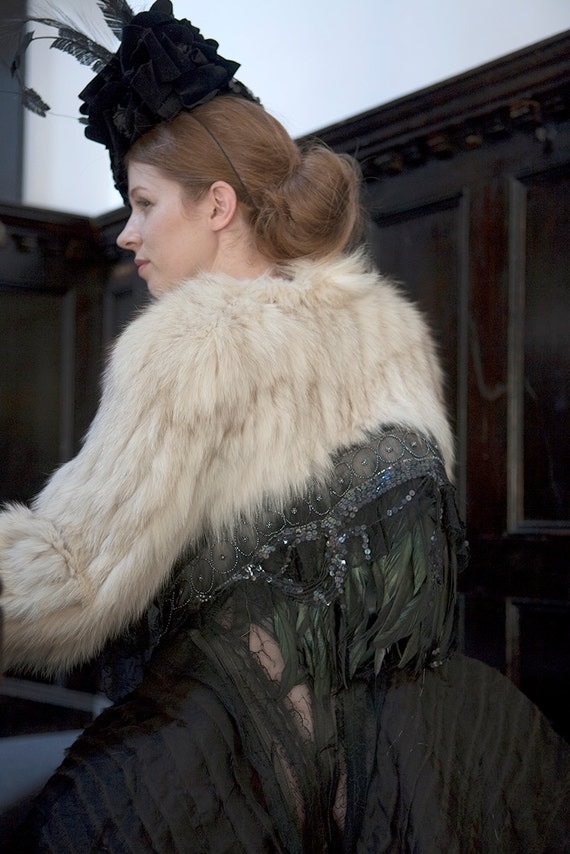 I am also fond of this velvet cloak, but it looks too warm for June (from
Roselein Rarities
on Etsy):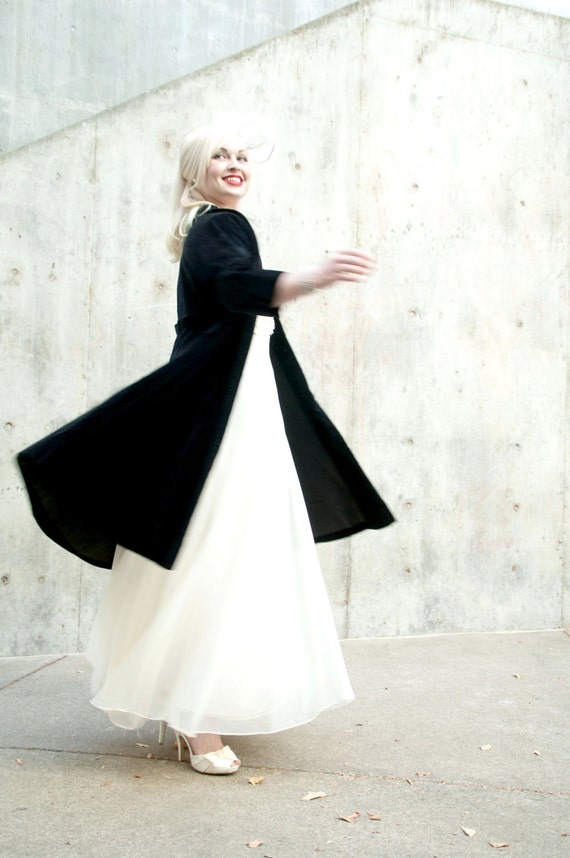 Or one can always go for simplicity and do the Kate Middleton angora sweater look (from ufer on Etsy):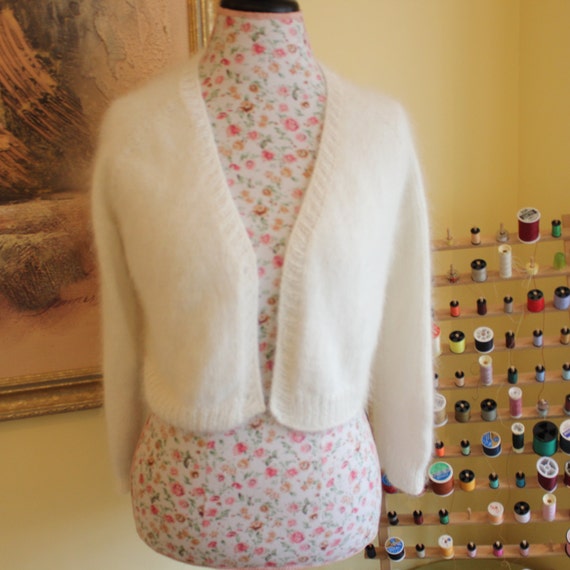 In the end, I really want a short pale taupe or gold cardigan with sequins or sparkle of some form. But I cannot find one for the life of me. So in the end, I just might have to